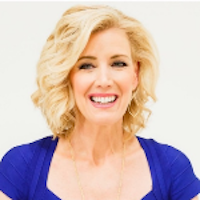 Sonia Stringer has over 25 years' experience as a professional speaker and business coach. She started her career as a National Trainer for peak performance expert Anthony Robbins and in 2000 launched her own coaching and training company.
Since then, she has created and delivered hundreds of training programs focused on personal and professional development and has personally worked with 100,000+ clients in 36 countries.
Sonia is also a graduate of the University of Santa Monica, which offers a MA degree in Spiritual Psychology, and has devoted her entire career to studying traditional and innovative approaches to psychology and mental / emotional health.
She's been a passionate advocate of psychedelic-assisted therapy for over 25 years and served on the Board of the Psychedelic Association of Canada (2020 to 2022). She currently consults with companies creating training programs for MD's, therapists, nurses, psychiatrists, and other mental health care professionals interested in learning about psychedelic medicines.